with Lelama JYumaali Sjamar

A collection of 22 meditations (60 minutes each) that offer you a unique divine upgrade of your energy body system. Each meditation offers you 3 dispensations of light frequency that will upgrade your energy and support you on your spiritual path and higher purpose.
Heart Portal Meditations
with Lelama JYumaali Sjamar

How to Get to Your Course Player:
Click on one of the activities below, or Click on the Play button above.
MEET THE TEACHER
Lelama JYumaali Sjamar

Lelama Jyumaali Sjamar is an inspiring channel and teacher of Sacred Sound, Light and Creation and Divine University Mentor. Lelama gives her heart, soul and visionary spirit in honour of your Divine Heart Voice and higher consciousness, and your empowerment to be present with all in your life, and create a new world in harmony, peace and oneness.
In direct contact with Councils of Light and Creation, the Earth Mother Gaia, Yamala Holy Mother of Creation and the Ancient Ones, singing Songlines in sacred sites and portals around the planet, Lelama seeds new teachings for the liberation of the Creation Power and Higher Purpose in all beings and the Earth.
Lelama's teachings invite you to develop the ancient practice of communion and communication with Nature, Mother Earth, your Higher Self and God via Sacred Sound, activating the True Voice of your Divinity to freely express your unique and authentic gifts in the world.
With the expert, loving guidance of the Enlightened Ones, Lelama stepped into her mission as one of the Self Mastery Teachers of the Divine University. In 2019-2020 Lelama offered the Self Mastery School of Divine Voice.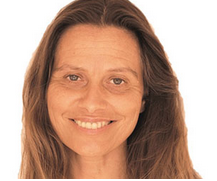 Created with