with Mareesha Ma Kumara

A collection of 60 minute meditations that offer you a unique divine upgrade of your energy body system. Each meditation offers you 3 dispensations of light frequency that will upgrade your energy and support you on your spiritual path and higher purpose.
Heart Portal Meditations
with Mareesha Ma Kumara

How to Get to Your Course Player:
Click on one of the activities below, or Click on the Play button above.
MEET THE TEACHER
Mareesha Ma Kumara

Mareesha Ma Kumara is a Divine University Mentor, supporting the development of new education for humanity and the Earth and is a Divine University Ambassador for Australia and New Zealand.

Mareesha's specialty is to be able to access the eternal records of the soul, the Akashic Records, which can help you to release the hold of limiting thoughts, feelings and consciousness over your life, allowing you to feel lighter, more loving and more empowered. It is possible to learn that the divine assistance of the Family of Light is always here for us and that we can be released from karma.

For the past 35 years Mareesha has been deeply passionate about helping people transform their lives, pulsed by her own desire and need to do something about her own unhappiness and anxiety. Now, in co-creation with my Presence, she reconnects a soul to their source, holding the door open for those whose heart wish is to experience the presence of God/Source within more strongly.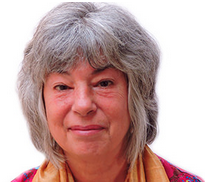 Mareesha would love to support and assist you to experience more freedom, to have a lighter heart, a more peaceful mind, more joy and be able to live your life with purpose.
You may connect with her for a Personal Akashic Record reading and upcoming group work at:
m
areesha@thedivineuniversity.com
Created with